"A true visionary": Tributes to Leonard Cohen, following legendary singer-songwriter's death
CANADIAN PRIME MINISTER Justin Trudeau has been leading tributes to Leonard Cohen, following the singer-songwriter's death overnight at the age of 82.
Other figures from the worlds of music, film and politics have also been sharing their memories and paying tribute to the Canadian musician, whose death was announced via his official Facebook page in the early hours of the morning Irish time.
"It is with deep sorrow that I learned today of the death of the legendary Leonard Cohen," said  Trudeau, whose father Pierre – also a Canadian prime minister – was a friend of the singer.
"A most remarkable Montrealer, Leonard Cohen managed to reach the highest of artistic achievement, both as an acclaimed poet and a world-renowned singer-songwriter. He will be fondly remembered for his gruff vocals, his self-deprecating humour and the haunting lyrics that made his songs the perennial favourite of so many generations.
"Leonard Cohen is as relevant today as he was in the 1960s. His ability to conjure the vast array of human emotion made him one of the most influential and enduring musicians ever. His style transcended the vagaries of fashion."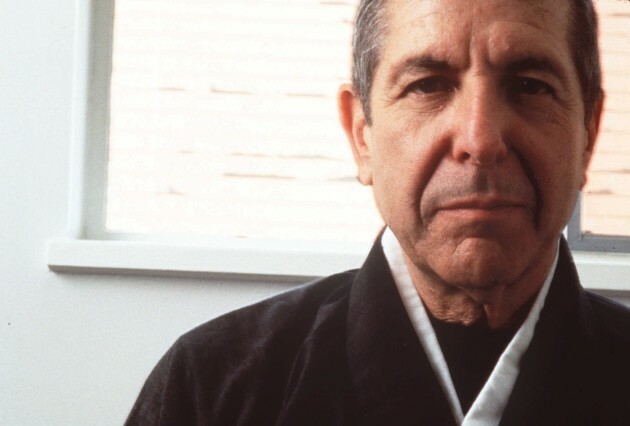 Source: AP/Press Association Images
Trudeau's long statement continued:
Leonard Cohen was made a Companion of the Order of Canada in 2003 and received many artistic honours during his lifetime, including being inducted into the Canadian Music hall of fame, the Canadian Songwriters hall of fame, and the American Rock and Roll hall of fame.
He received a lifetime achievement Grammy in 2010 and was awarded the Glenn Gould prize for lifetime achievement in the arts in 2011. In 2013, with a career already spanning more than fifty years, he won Junos as Artist of the Year and Songwriter of the Year for his 2012 album Old Ideas. His music had withstood the test of time.
On behalf of all Canadians, Sophie and I wish to express our deepest sympathies to Leonard Cohen's family, friends, colleagues and many, many fans.
Leonard, no other artist's poetry and music felt or sounded quite like yours. We'll miss you.
Montreal Mayor Denis Coderre ordered the city's flags to fly at half-mast, saying the city had lost one of its greatest ambassadors.
Source: LeonardCohenVEVO/YouTube
President Higgins has been leading the Irish tributes. The following statement was released shortly after the singer's death, early this morning.
It is with great sadness that I have learnt of the death of Leonard Cohen, author, painter, poet and singer.
In his timeless songs, Leonard Cohen captured not just feelings of loneliness and loss, but also the essence of human life: love, beauty, humour, as well as social and political engagement.
His vast and diverse music repertoire has been widely recognised, receiving awards and critical acclaim, and gaining him fans around the world. Leonard Cohen has left a lasting legacy and his work will continue to inspire current and future generations.
He was deeply influenced by William Butler Yeats and he made a very warm connection with his Irish audiences – a fact that he valued and emphasised to me when I met him in Dublin.
May I convey my deepest condolences to his family, his son Adam and daughter Lorca, his friends, colleagues in music, and to all those who share an appreciation of Leonard Cohen's impressive body of work.
Final album
Cohen began as a poet before branching out into music – reluctantly at first – writing some of his generation's most reflective songs, including the spiritual 'Hallelujah', which has been covered countless times.
He released his final album 'You Want It Darker' just last month.
"My father passed away peacefully at his home in Los Angeles with the knowledge that he had completed what he felt was one of his greatest records," Cohen's son Adam told Rolling Stone.
He was writing up until his last moments with his unique brand of humour.
Source: Rare Tracks/YouTube
His manager Robert Kory told the US magazine that Cohen was "a true visionary whose voice will be sorely missed".
I was blessed to call him a friend, and for me to serve that bold artistic spirit firsthand, was a privilege and great gift. He leaves behind a legacy of work that will bring insight, inspiration and healing for generations to come.
Impromptu tributes have been left at the Chelsea Hotel in New York overnight – the setting for one of the singer's more notorious songs, from his 1974 album New Skin for the Old Ceremony.
Source: Andrew Kirell/Twitter
Fellow musicians, including Alanis Morissette, Hamilton creator Lin-Manuel Miranda and Cohen's contemporary Carole King have been paying tribute on Twitter.
Source: Carole King/Twitter
Source: Alanis Morissette/Twitter
Tributes are also being paid by other well-known figures.
Source: josh groban/Twitter
Source: benjamin folds/Twitter
Source: Sarah Silverman/Twitter
It's planned a memorial service will be held in Cohen's honour, according the Facebook post announcing his death.
"A memorial will take place in Los Angeles at a later date," it said.
The family requests privacy during their time of grief.