He Played Just As Was Usual For Him: Excellently- Tributes for Venerated Organist, Kayode Oni.
It's never easy to become accomplished in life. Kayode Oni, however, became an accomplished organist, a grandmaster who was so distinguished that his name rang bells far and wide in the church music sector.
Alas for him, he played his very final tune, the one inevitable to every human when he passed on to the great beyond on Tuesday, May 11, 2021, at the ripe age of 78.
Oni played at the most renowned churches and occasions and to the most distinguished people.
For him, playing was his passion and once he sat to play, he delivered magic that spellbounds his listeners. And so it came to be that on a particular day, his audience included prominent men such as Chief Richard Akinjide and Omololu Olunloyo.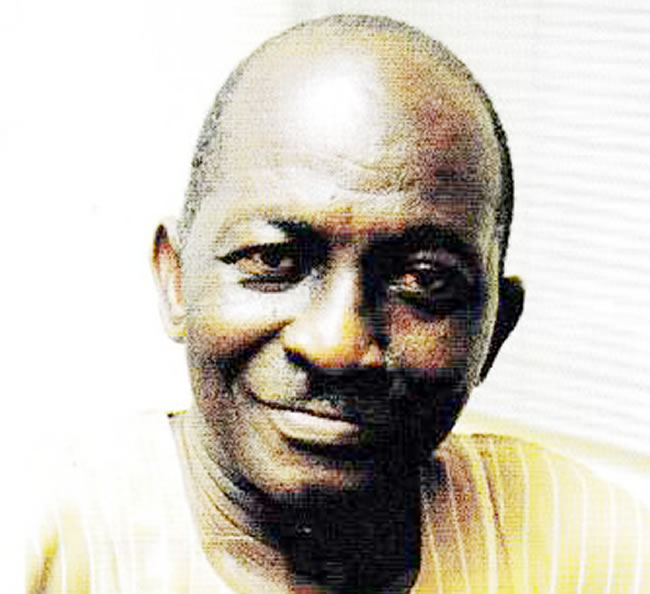 He played just as was usual for him: excellently.
But for Akinjide, Olunloyo and others of their class who were at that fateful gathering, he so made their day that they decided to send him on a scholarship to study abroad as if he was already so good at home and going abroad meant he would become matchless.
That was how Oni got to study Organ Church Music and History at the Royal College of Music, Croydon and the Trinity College of Music, London, which he became a Fellow of.
And he didn't disappoint himself, his backers and his country. Rather, he excelled so greatly in his studies that he came to the notice of the then Archbishop of Canterbury who was so impressed by him that he sponsored his wife to join him in the UK.
Others were also taking note; so it was no wonder he was requested by special invitation to play at Chichester Cathedral and his performance was so anticipated that the congregation was packed to the rafters and the press reported widely of his prowess on the organ.
While his first official playing experience was at the Holy Trinity Church, Lokoja in 1953, he went on to play at many eminent churches including St Peter's Cathedral, Aremo, Ibadan; Holy Trinity Church, London; Our Saviour's Anglican Church, Ikenne, Ogun State; Tinubu Methodist Cathedral, Lagos; St. Saviours' Church, Ekotedo, Ibadan; Ibadan Boys' High School Chapel; Methodist Cathedral, Olowogbowo, Lagos; The Church of Resurrection, University of Ibadan.
Considering that he played at so many venues and occasions and innumerably, when he granted a rare interview to Organ & Music Magazine published by Nigeria's number one organ distributor, Church Organ Projects in Nigeria (CHOPiN), he was still able to choose his most memorable service in Nigeria as when as the choirmaster and organist of Our Saviours' Church, Ikenne, he organised, presided over and played the organ at the funeral service of the eminent Nigerian, Chief Obafemi Awolowo, who built the church.
This was on June 6, 1987, and he remembered it as a once-in-a-lifetime experience.
The Cathedral Church of Christ, Marina, Lagos was also very dear to him amongst all the great churches he played at because he regarded it as the most exemplary in terms of its having a standard of music that is very high.
But what actually made him very successful as a church organist that he was sought after far and wide?
He was also a music educator, passing on his vast music knowledge to others as a music lecturer at The Polytechnic Ibadan; College of Education, llesa and, Okebadan High School, Ibadan.
So, talking about a life well-spent, it was definitely Oni's. Talking about a life nobody wants to end because of its service and value to humanity, it still was Oni's.
But the nature of life is whatever has a beginning must have an ending and this is now the case for Oni who has played his final tune, willingly or unwillingly: that of the inevitable death.
His burial service was conducted in both Ibadan and Lagos. As the immediate past choirmaster and music director of Hoare's Memorial Methodist Cathedral, Yaba, Lagos, the Guild of Organists held a memorial concert for him at the church sanctuary on Tuesday, June 29, 2021.
His Christian Wake-Keep followed on Thursday, July 1, 2021, at the All Saints Church, Jericho Reservation, Ibadan.
And on Friday, July 2, 2021, his Lie-in-State held at his residence at Gbekuba, Apata, Ibadan followed by the funeral service at All Saints Church and then interment.
Goodbye, and rest in the Lord, organ grandmaster.
Culled from
tribuneonlineng.com