Media Top Gun, St Franklyn Oraye, Recounts Dr. Mrs. Seinye Lulu-Briggs Devotion To Her Beloved Husband of Blessed Memory-High Chief (Dr.) O. B. Lulu-Briggs
Exactly a year ago today I began my work as Spokesman to Dr. Mrs. Seinye Lulu-Briggs and also the Media Manager for the La Sien conglomerate over which she sits as Chairman. Just like the 21st of September 2019, today is also her birthday, her 62nd birthday and the 19th anniversary of the O. B. Lulu-Briggs Foundation, which she set up in 2001 to honour and institutionalize the legendary giving of her beloved husband, High Chief (Dr.) O. B. Lulu-Briggs, OON, DCF, DSSRS of blessed memory.
Ordinarily, today calls for celebrations on account of the far reaching impact of the amazing woman, Dr. Mrs. Seinye O. B. Lulu-Briggs. But understandably that would not be. Rather, she demands that focus be placed on the work of the foundation. We will respect her wishes and focus on the inauguration of a new project of the Foundation that will raise and improve the economic fortunes of vulnerable persons in communities across Nigeria's Niger Delta. I will speak about this in another piece.
For me, this has been an interesting journey. When I voluntarily left government in 2019, the plan was to lead a private life and perhaps go back to school because I thought I had had my fair share of the spotlight and the theatrics of politics and politicians. Little did I know that it was only a springboard for other things God had in mind for me.
Four months after I left Government, and while I had relocated to Abuja, beginning a new page of my life as I thought, I was in Port Harcourt for the wedding of Tamunotonye and Rex when a call came from the blues. Who called and the flip of fate that followed is a story for another day.
Fast forward to Sombreiro House, the magnificent marble mansion and home of the nationally renowned O. B. Lulu-Briggs couple. Of course, it was my first time at the plush and imposing residence at the Old Government Reserved Area of Port Harcourt. I had been invited for a meeting over lunch.
On arrival, I was ushered into the Dining Hall. I must confess, it was my first time to see such sprawling dinning table, almost stretching as far as the eyes could see. It reminded one of King Solomon's Banquet and I had only seen those while growing up, in the famous My Book of Bible Stories by Watch Tower Bible and Tract Society.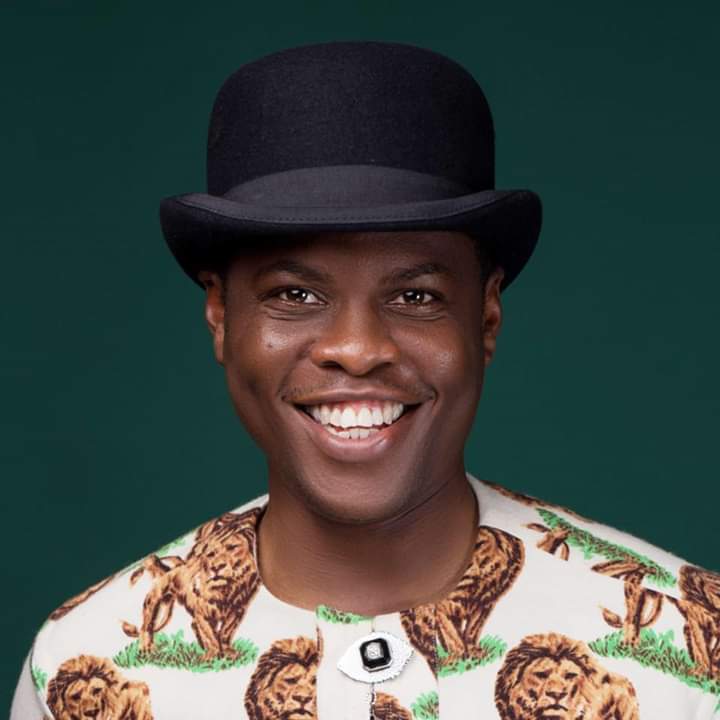 "Are you the Oraye?" She asked, I believe in surprise. The truth is that I get that all the time. People expect to see an imposing figure, perhaps, with a strong baritone and a swagger of gaius gait. But no. They get the package of shocking contradictions. Someone of innocuous, baby-faced mien, unassuming in all his ways. I kind of like it that way.
'Oh yes Ma. I am he!' I responded with the classic OSF audacity.
I cannot tell what must have gone through her mind with that response but that was the truth. This was our second meeting on record. The first time was at a function where I was introduced to her by a dear Sister and friend, Myne as her Boss. I recall shaking her hand in the typical respectful Oraye St. Franklyn fashion in dealing with elders especially women. But I didn't know who she was when I shook her hands that day, besides the fact that Myne said she was her Boss.
I knew Myne's Boss was Dr. Mrs. O. B. Lulu-Briggs, but it didn't strike me at the time on account of the grace and simplicity of the woman, whose hands I shook. In fact, I doubted that I heard Myne correctly because if that was High Chief Lulu-Briggs' wife, she won't stretch her hand to shake me. I even doubted that Myne would introduce me to her. I never got around to clarify with Myne. But as soon as I walked into the Dining Hall and saw her, it all flashed back in split seconds. It was indeed her. The same woman. Oh wow. Interesting, I thought. There were others at the table on that day. I later understood it was her Sunday ritual to host close friends after Church. The meal was good and I ate well.
I will not forget the weight of everything on that table or maybe it was me. The plate, the cutlery, the glass cups seemed to have a heavy dose of marked integrity. Those dining chairs. You would need both hands and respectable determination to shift, how much more lift any of them. That was the weight of the integrity of everything.
After lunch I was ushered to the Purple wing of the palatial mansion along with her key aides for a down to earth meeting. She took her seat and gave me mine and we would conclude only at dusk and it didn't seem like it.
I went prepared. The news across the country was unpalatable and I presented her with all that I had heard as bad as they were and as raw as they were being told at street corners, in the rumour mill and on the salacious pages of softsells. Damaging, despicable and embarrassing. She listened patiently. She never interrupted me. When I was done, the shocking truths were presented to me blow by blow.
"So why haven't you spoken up all these while?" I caught myself asking. I also asked to know her age. She was 61, she said, softly and had been married to her husband for nearly 20 years until he passed on.
"61!" I exclaimed.
She didn't look like it at all and it was part of why the false stories about her were thriving. Compounded with the fact that she thought it was embarrassing to join issues publicly with step children she had given nothing but love. That was the degree of her dignity.
When she was done with telling her side of the story, I was overwhelmed. It was immersing. It was not just talk. There were records. Incontrovertible proofs of her innocence. I felt genuine compassion for her. Nobody, whether rich or poor, deserves mistreatment and malicious misrepresentation. That was the beginning of my new chapter. It was 6 days to her 61st birthday and the 18th anniversary of the O. B. Lulu-Briggs Foundation. And She stretched her hand again. Of course this time around, I knew who she was and I knew my being there was divinely orchestrated.
From being falsely accused of killing her husband, to being in a hurry to bury him and then not being in a hurry any longer by withholding his body, the stories of her accusers have always changed as each one is debunked by the grace of Almighty God. Today, eight good months after the body of the revered nationalist, celebrated industrialist and humane philanthropist was taken away to an unknown location from Accra, Ghana by three of his beloved sons, who said they were desirous of according their father a befitting burial, not much has been said about that as they continue to this very day to viciously and vigorously seek to set aside the notarised Will and last testament of their father.
She has maintained from the onset that her stepsons were not interested in the burial of their father except and until they are able to set aside her husband's last wishes. Within her capacity and before the wicked accusations were made so damning, she conceded what she lawfully could to satisfy the insatiable. But no! Nothing but all will do even if it was done unlawfully.
Today, as the body of the respected elder statesman remains held at an unknown location while pressures continue to mount for the setting aside of his last will and testament, she is being proved true. It has never been about the burial. It has never been about murder because they know that never happened. It is not also about the new claim by her stepsons of forging her husbands Will, which is laughable. It has always been about capturing assets they tried and failed to get during their father's very lifetime. They appear determined to keep his body until they get what they want. If or how that will happen is another discussion. But no matter the claims, no matter the rights they seek to assert, these are things that the courts will continue to dispense with and they do not impact on the burial of the late Icon. Unfortunately COVID-19 can no longer be the excuse as burials now hold almost daily, nationally.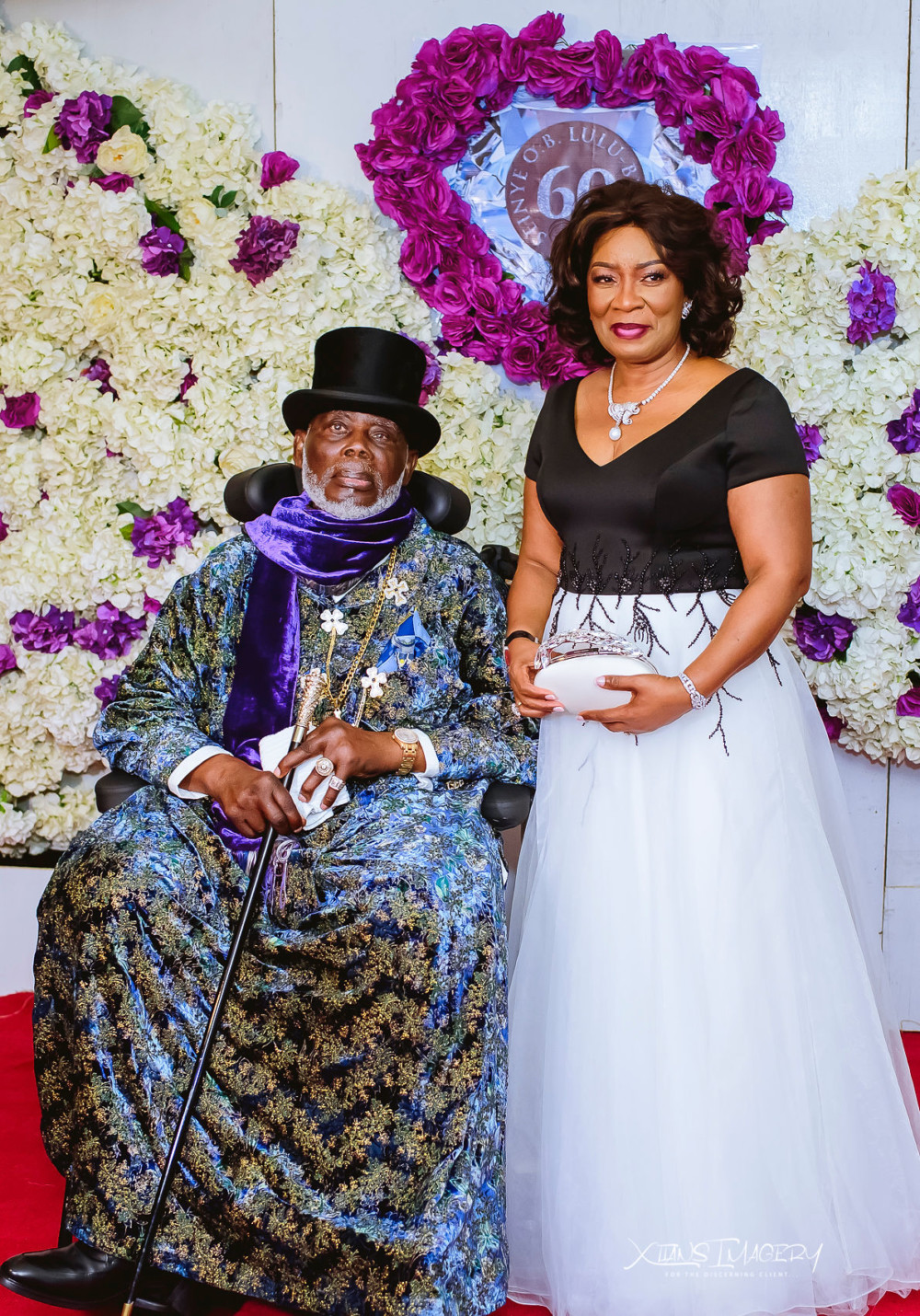 To this day, she continues to mourn the passing of her husband and prays for his interment because he truly deserves better than he is getting. But only God knows when that would happen.
She has asked not to be celebrated today. It is a difficult demand. But we will respect her wishes and just acknowledge her birthday.
It's an honour to be picked by God to do this godly work and to prevail over evil. As always, my commitment to God is to continue to give my best efforts to whatever is entrusted in my care. I am blessed to serve my God and to be an answered prayer to many.
Happy Birthday to a very good woman. This is wishing her the best of years to come.